How to clean stone countertops and take proper care of them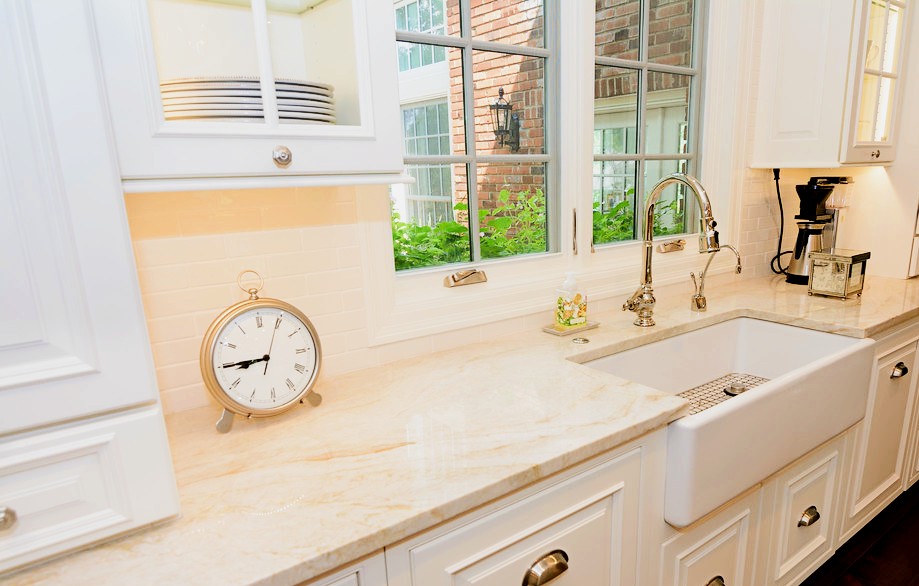 Stone countertops can add an expensive look to kitchens, bathrooms and basically any room in the house. Not only that but they are also quite durable. However, stone countertops require some attention and regular maintenance. It is important to know how to properly take care of your countertops because even though they are durable, they are also easily damaged and scratched. This article will take a look at each type of stone countertops and how to properly deep clean whem and take care of them.
Concrete Even though concrete is not a natural stone, it is made of finely crushed stone, sand, cement and water. You can have your concrete countertops naturally coloured and stained. Just like concrete floors, countertops must always be sealed. A good seal is acid, heat and scratch resistant.
Daily Cleaning
For daily cleaning just mix a teaspoon of dishsoap in 4 cups of water and keep in a spray bottle. Always wipe with a soft cloth, Avoid harsh abrasive cleaners or pads. Never use vinegar.
Hard Water Stains
Quite common with concrete countertops. Consider getting a water softening system for your house.
Stain Removal
Sta8ins usually appear when the stone becomes etched by acid. Those stains can only be removed by buffing or grinding the damaged area away. Always reseal after. In such situations it is best to hire a professional.
Discolouration from Foods
Stains like coffee, for example, can be easily removed with chlorine bleach. Dip a cotton ball in the bleach, apply directly to the stained area and let it sit for about 10 minutes. RInse with cool water. Do not leave the bleach for too long because it may damage the surface.
Granite
Granite comes in so many colours and formations. It is definitely one of the most desirable stone countertops. What is more, granite is anti-bacterial and if properly sealed - relatively easy to maintain.
Daily Cleaning
In order to keep granite countertops shiny, mix dishwashing detergent and watere. Keep in a spray bottle and use after eating. Use a soft microfiber cloth and allow it to air-dry. Do not use harsh cleaners, vinegar or lemon juice. You may damage the surface of the granite countertop. Avoid cutting directly on the granite countertop.
Stain Removal
Mix baking sodaq and hydrogen peroxide to form a thick paste. Apply to tough stains such as beetroot or red wine. Let it sit wrapped in plastic for 24 hours. Then remove the plastic , allow it to dry then wipe away. Repeat if needed.
Limestone
Limestone is quite a popular material for countertops. That is because it has the expensive look of marble but is much less expensive. Limestone requires more care and maintenance than other stone types. It is more prone to scratches and discolouration. However, with the right sealant, a limestone countertop will last you for decades.
Daily Cleaning Never use acidic or harsh cleaners. Get a commercial limestone cleaner and use it daily after food preparations with a soft