Deep Cleaners London
Our local cleaning company provides deep cleaning services for your home. Homeowners rarely have enough free time to properly maintain their home even though they admit that they would like to. It is very important that we maintain the cleanliness of our homes since that can lead to a wide range of problems – bad hygiene, unhealthy living environment, unpleasant odors, stains, spots, cobwebs, dirt, etc.
So what can you do to keep your house clean without spending 4-5 hours scrubbing and washing? The answer is simple – give us a call and we'll take care of this job for you. Our deep cleaning service is incredibly efficient, affordable and convenient.
We've been in the cleaning business for many years and deep cleaning is one of the first services we started off with. You can imagine how well we have established our deep cleaning standards until now. Our company has found its place among the best choices in London thanks to its good reputation, reasonable prices, flexibility and efficiency.
We want to talk a bit about what is usually covered in the deep cleaning service. Since deep cleaning is a more thorough type of cleaning, including disinfection and coverage of more specific areas, we make sure that we have a basic standard for it. It is more like the End of Tenancy cleaning, rather than the regular domestic cleaning.
It is highly possible that we move around your furniture (if it prevents us from reaching the desired results). We clean the whole floor, all surfaces, doors and handles. We will clean your windows and your cupboards (internally upon request).
However, deep cleaning is mainly focusing on the two most problematic zones in the household - The Kitchen and Bathroom. No matter how hard you try to keep them clean, those places just gather dirt and grime with time.
The kitchen, especially around the cooking area, is usually covered in grease and burned particles. It gives the kitchen an unpleasant, unclean look. It also makes it an unhealthy place for cooking and eating, especially if we have children in the house.
Ovens are the other important part we like to focus on (internal oven cleaning is optional) Since with time grease and carbonized dirt gather on the bottom and walls of our oven, the meals we cook inside start to taste differently. It is important that we clean our oven at least once every few months to prevent fire hazard, maintain clean conditions that we cook our meals in and bring back the nice taste of the food we make.
The bathroom is another place that usually gathers all kinds of uncleanliness with time. Limescale, hard water stains, hairs, grease and microbes are just a few of the many things that share our bathrooms with us. We make sure to get rid of all and bring your bathroom to its original shiny fresh looking state.
Here are the basics that we usually cover when performing the Deep Cleaning service
Kitchen
degreasing, washing and disinfecting your stovetop and countertop
degreasing and cleaning all tiled/hard surfaces
cleaning and disinfecting all kitchen appliances
internal oven deep cleaning (upon request)
all cupboards cleaned internally and externally
dusting, polishing and disinfecting your table and all surfaces and shelves
washing and mopping the floor
Bathroom
descaling and disinfecting your sink and taps
washing and descaling toilet and its seat
descaling shower taps, head and hose
cleaning and polishing all tiled surfaces
washing all mirrors and glass surfaces
cleaning drain
cleaning and disinfecting wash basin/bathtub/jacuzzi
washing and mopping the floor
Basic activities
removing all rubbish
vacuuming and mopping all floors (under furniture as well)
vacuuming all upholstery (behind and under cushions)
cleaning all house appliances
UPON REQUEST
We offer deep carpet and upholstery cleaning which is not included in the basic deep cleaning package but you can add it on your personal request list. You can learn more about this service on our Carpet Cleaning or Upholstery Cleaning page or just ask our office agents.
We also provide Deep Oven cleaning. We have to clean our ovens internally at least once every few months. This will remove all carbonized grease and burnt waste from the bottom and walls of it. For more information on the process, check our FAQ below or ask an office agent.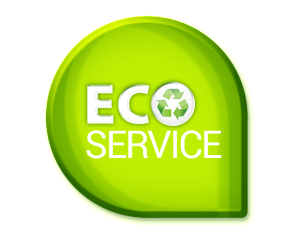 Don't forget that our deep cleaning package is very flexible, so you can tailor it according to your requirements. This means that you can include or exclude specific cleaning jobs and create a fully personalized list of cleaning tasks that will fit your budget and needs. Since all homes are different in order to fit one's personality, we wanted to be able to bring satisfaction to everyone. This is why we offer you complete freedom when it comes to what will be done around your house. Contact us if you have any questions regarding our deep cleaning service.
All cleaning procedures we offer are carried out by a team of experienced and professionally trained cleaning specialists. Most of our employees have been a part of our company for years, so you can rest assured that they are reliable, devoted and motivated individuals, who take on all jobs in order to provide the quality you deserve.
Our deep cleaning service is suitable for all kinds of properties – mansions, flats, houses, etc. It can be helpful in many situations in which you need your home to be purged of all pollutants. For example, if you have been on a vacation for over a month, then you probably won't find your home as clean as you would like to. Thankfully, you can quickly resolve this issue by taking advantage of our professional deep cleaning service.
Feel free to call our office and talk to one of our agents. They will explain more about the services we offer and will make sure to answer any questions you might have. You can share all your personal requests and tasks with them so they will choose the best team for you and send it straight away.
We are going to answer some of our Frequently Asked Questions
How long will it take?

Depending on the condition and size of the property, it usually takes us between 2 and 4 hours. For bigger properties, make sure there is a 12 hour -availability and access.

Do you use any harsh chemicals?

Sometimes, when needed. We might use them for stubborn stains or a heavily-greased stove top. Rest assured, even though the chemicals are stronger they are still safe and non-toxic so there is nothing you should worry about. If you have an allergy towards a certain chemical, however, make sure you let your booking agent know in advance.

How do you clean my oven?

We usually clean the oven externally. However, if you book an internal oven cleaning it goes like this: All removable parts are taken off and brought to our special vans where they are soaked into heated tanks, full of special solutions. This will make sure all carbonized grease is removed from them. The inside of the oven is covered in special paste that dissolves dirt and grease and later scraped off with a special tool. Your stove top is scraped and degreased with a special detergent. Everything is polished, disinfected and reassembled, leaving your oven clean and ready for you to use.

Do I have to be there?

No. Honestly, it is up to you. Some clients prefer to stay and supervise, while others just give us the keys and come back later.
Here is what some of our customers have to say about the service they received
"Wow. Spring cleaning time came around and I was not ready for it. Thanks to my sister, i heard about your service. The cleaners did an amazing job in my kitchen and bathroom and everything was left so clean and nice smelling. Will definitely use you again next year!" - Steven Turpin
"Great job, amazing results. The team came on time and did everything i asked for. I am very satisfied and have already recommended you to some friends of mine." - Marco
" After the holidays my kitchen was everything but clean. Hosting my whole family was fun but my poor oven didn't seem to think so. Thanks to your cleaners everything is back to normal now. My oven looks brand new! No grease is found anywhere and I am so happy. Thank you guys!" - Amanda Upton