Upholstery Cleaners London
We all know how demanding the cleaning of upholstery tends to be. As the composition of a typical piece of upholstery features a number of different materials, all of these being very vulnerable to interference, one's efforts to clean a piece of upholstery are very likely to permanently damage it. For some reason hiring a professional to help with the cleaning of upholstery is an idea that does not even cross the mind of a lot of people, who, when the time comes in which their favourite sofa or armchair becomes visibly dirty, choose to directly throw it away and go buy a new one. We urge you to think twice before doing this, and instead of spending your whole monthly allowance on a new sofa, come to our office and have us help you clean your old one.
Nowadays, cleaning upholstery has become extremely easy, fast and efficient. Long gone are the times when you would have to bring your furniture to a place where it might get cleaned, often - not as well as we wished. With our help your sofa, armchair or recliner will be like new in no time.
The technicians that work on this type of cleaning are very well-trained with a lot of knowledge on different methods, fabrics and detergents. You can trust them with your favourite upholstery with no worries. Our team will first analyse the composition of your item in order to decide which is the cleaning method best suited for it. Since all different fabrics and materials not only absorb stains differently, but also react to different chemicals and methods differently as well. Our employees will choose between steam cleaning and dry cleaning methods. Depending on the type of upholstery you have, they will know exactly what kind of products to use in order to avoid causing any damage to the surface. It is not advisable to attempt cleaning your upholstery by yourself, as making the wrong decision can damage it permanently. The chemical agents and cleaning technology we use are the best out there. They are proven to be extremely effective and efficient in dissolving dirt and stains but what's more they are 100% non-toxic and safe.
Here is a bit about the process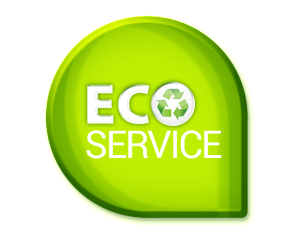 First, the technicians will come and inspect the upholstery at hand. Figuring out the exact materials used as well as the specific stains found on it will help them choose what is best for your upholstery. We work with a wide range of products and with their help the technicians can clean any type of surface.
After that, your upholstery will be thoroughly vacuumed. Removing all dust and dirt particles on it will help with the cleaning process and prevent anything from dissolving and causing further staining.
Depending on the method, chosen for your upholstery you might observe:
Steam Cleaning
It is the method we usually use. After vacuuming, a special solution is applied on any heavily-stained areas of the upholstery. The chemicals in the product will help dissolve the stain composition and will help with fully removing it. Then the powerful steam cleaning machine is being used all over your upholstery. It extracts water into hot steam, up to 120 degrees. This method leaves your upholstery cleaned, fresh and disinfected. The colours of your old sofa will pop right back to life. We deodorize your furniture and extract most of the moisture.
Dry Cleaning
This method is usually used for not so heavily-stained or more delicate surfaces. It is fairly new and although the cleaning process takes a bit longer, it makes up for it because you don't have to wait for your upholstery to dry. After vacuuming a special dry cleaning chemical is spread on the surface of your upholstery. This chemical reacts with the oils in the particular stain, since they are the thing that make all dirt stick to fabrics. After being left on for a couple of hours, it is being removed with the help of a spinning machine with cotton pads placed on the bottom of it.
Another thing that we can offer you is a chemical product which you will need to apply on a regular basis to your newly-cleaned upholstery. By doing this you will make sure that it does not quickly get scratched or covered with stains again. Our experts will explain to you how to use this solution. You need to apply it exactly in accordance with their instructions, as doing so would greatly prolong the life of your upholstery.
We are going to answer some of our Frequently Asked Questions:
Can you remove any stains?

Yes, our technicians specialise in doing so. We use all kinds of detergents and methods to provide 100% stain removal.

How long will it take for my upholstery to dry?

Whenever we use the steam cleaning method, we make sure to extract up to 95% of the moisture to speed up the drying process. However, different types of upholstery dry differently. Depending on the materials of your upholstery, it can take between 4 and 6 hours to dry completely.

Are all the products you use safe for my children?

Absolutely! All products we use are non-toxic and child and pet safe. We aim to use top quality products with optimum efficiency qualities without jeopardizing the health of our clients.

How often should I clean my upholstery?

We recommend a deep clean of all upholstery once a year at least. This will prevent dust and dirt from building up. However, to help your upholstery stay clean for longer, we suggest you vacuum it weekly. This will remove most dust and prolong its life.
Here is what some of our customers have to say about the service they received
"I was already looking at new pieces of upholstery to buy when I saw your service. I am not disappointed. All my furniture looks and smells fresh and clean and I am more than happy with the results!" - Elliot
"I was moving out and in the process, my couch got stained. It was already quite dirty but this definitely made me look for professional help. The team came over, explained the whole process and cleaned my sofa to perfection. Very impressive service, I would use again." - Ian Laurin
"I always used to bring my armchairs to a place where they would wash them with soap and water. The results were not the best and my upholstery was soaking wet after. When I heard about upholstery cleaning at home, I was a bit skeptical but decided to give it a try. These guys are magicians. Cleaned everything in a couple of hours and now my upholstery is looking brand new! Thank you Hire House Cleaners." - Charles Shulze