Office Cleaners London
Professional commercial cleaning services for your office in London provided by Hire House Cleaner Ltd.
A cleaning service is a broad term that encompasses a slew of different cleaning solutions – office cleaning, one-off cleaning, spring cleaning, end of tenancy cleaning, and so on. Every one of them is tailored to tackle specific cleaning problems at home in a prompt and time efficient manner. As their names suggest, we mean different kinds of premises as well: your home may be a house or an apartment, but we also clean office buildings where hundreds of people come and go on a daily basis. Maintaining a healthy environment on premises such as offices is crucial to the overall working environment. We aim to provide a cleaner and healthier space for all who might need it.
The truth is that long before we expanded in the market of commercial cleaning services (with its commercial property cleans, deep and office cleans) we had been focused on all kinds of home cleanings. Today the focus of our company has been moved to both this kind of cleaning services and home cleaning. The experience we gained while working in the aforementioned field helps us deliver stellar cleaning services today. Combining business rigor with personal approach, we have won ourselves a reputation of a caring and responsible company – a company that you may not only rely on to tackle any cleaning mess at the office, but to also advise you on what's the best way to go on about a problem.
Here is what the basic Office/Commercial Cleaning service includes
Deep Cleaning of the office kitchen
Thorough sanitisation of shared spaces
Disinfection of working space (computer, mouse, keyboard etc)
Communal space disinfection (elevator, staircase, doors and handles)
Washing and mopping of all floors
Dusting and polishing all surfaces
Cleaning and disinfecting bathrooms and toilets
Let's take a closer look on our most popular services when it comes to office cleaning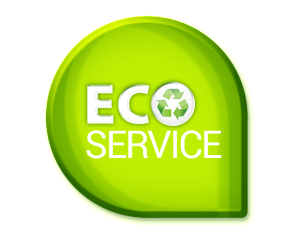 We have a great success in office upholstery cleaning – a fiddly process that requires broad knowledge on different types of fabrics and chemicals. Our employees are fully-trained experts who can exercise their expertise to come up with immediate solutions to the most convoluted problems. Powerful cleaning detergents, stain removers and slick equipment helps us achieve flawless results. Great care is taken to ensure that the fabrics of your upholstered furniture won't be damaged. All grime is sucked away from the very base of your furniture. Methods such as deep furniture cleaning, steam cleaning and hot water extraction are employed depending on the nature of your fabrics (i.e. if they're synthetic, natural or a mixture of both).
We also take pride in deep cleaning of office shared spaces such as kitchens. It is important for those places to be extra clean especially because they are not in someone's personal space, yet so many of us use them. Proper sanitisation of kitchens is crucial to a healthy working environment. We offer full, deep clean and disinfection of all utensils used by you and your coworkers, as well as a full deep clean (external and internal) of kitchen appliances that might be found in the office. Refrigerator, microwave, kettle etc. Those are appliances that are used on a daily basis by many of us but no one really takes the time to clean them properly. It is very important to pay attention to such details since it is a part of our lives as much as our homes are.
Another service that has gained us quite a reputation is the cleaning and disinfection of one's work space. We use our desks and computers all day every day. This prevents us from noticing how dirty they get. Especially now when we have to take extra care of our health and make sure we don't let viruses spread, it is extremely important our working spaces are clean. Proper disinfection of your mouse, keyboard and screen as well as the whole surface of your desk and your chair are recommended at least once a week.
We take on all kinds of commercial spaces, such as office buildings, shops, warehouses, galleries, restaurants and bars.
We are going to answer some of our Frequently Asked Questions:
Can I hire office or commercial cleaning regularly?

Yes. In fact, most of our commercial clients have a regular cleaning scheduled. Once a week or monthly, depending on your personal preference.

Do you clean during working hours?

Yes. Our customers usually prefer that we do that after working hours, in order to prevent disturbance of the working process. However, our service is completely flexible in order to fit your situation best.

Do I have to provide anything?

Our cleaners come fully-equipped so you only have to provide access to the premises. In case there is a specific product you want to be used on your premises, feel free to provide your cleaner with that.

Can I trust the cleaners in my office?

Absolutely, all our employees are fully vetted and we have done thorough background checks on all of them prior to their hiring. If you schedule a regular cleaning service, the same cleaners will be sent to you every time so you will get to trust them more.
Here is what some of our customers have to say about the service they received
"Great service! I have been hiring these guys for my whole office building. They do everything quickly and efficiently. All areas are covered and everything looks very clean and professional after they are done. I will continue hiring them for sure!" - Phillip Cooper