House Cleaner West London
The cliché "Your home is a reflection of you" may be a convenient marketing scheme, but to our company it's an innate conviction. Thus we don't carry out our work because of some entrenched and misunderstood belief, but because of our conviction that the home is really a part of the general appearance of the individual. We are a firm with years of experience in the field of house cleaning that has grown to be amongst the first in providing high quality and timely services in West London.
House cleaning may signify more than just taking care of the dishes. It varies depending on what is that you need. Generally speaking purchasing a house cleaning service would mean that you hire a professional to take care of your home and be in charge of the daily chores, but it can also mean a more comprehensive cleaning service such as one-off cleaning. This however doesn't completely exhaust the possibilities. To this we could also add after builders cleaning – purchased by people who've recently finished renovating, renovating or some major repair works at home, end of tenancy service – when you're leaving the lodgings where you've been living.
Our company is quick in responding to any of these. We hire a team of knowledgeable individuals who have the expertise required in dealing with everything from dusting off the top shelves to dealing with the fine particles of dust strewn across your household, inconceivable by the eye, but breathed in by you and your family members.
The services we offer are consistent and highly customizable. We have an ongoing policy that our customers' health comes first, thus we submit to cleaning practices that are deemed environmentally friendly and pose no danger to anyone. Naturally, it's difficult to turn a blind eye on such claims, as a lot of upstarts use them in their marketing policy. However, we're not an upstart but a company that's proven its qualities and its reliability. We've achieved all of it by adhering by high standards and not allowing ourselves to jeopardize our customers in any way.
We only use top-of-the-range equipment operated by the same professionals who have worked for years in the field of house cleaning in West London or simply cleaning in general.
With little left to say, we welcome you to test us out by purchasing a trial service – great discounts included. A cleaner home is the worst that could happen.
Customers' Opinions:
Dylan Russell says:
Best cleaners ever. They did my job and my day. I had enough time to pack all the things and to get ready to move out. Thank you !
Amelie Lee says:
My son had to move out from the property and you guys, did a great job. I am so happy that I called you and we've organized the service. We have received the full deposit back and be sure that I will call you again . Thank you !
Spencer Potter says:
Awesome service. Guys, you did a brialliant job. We are so happy, we have got the full deposit back, our landlord was really surprised.
About West London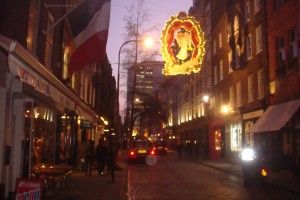 Greater London is divided to 32 different boroughs. Some of them are part of the Inner London and another part presents the Outer side of the city. The inner boroughs are 20 and the other 12 are outer ones. Nine of all this neighborhoods form the West London area. They are Brent, Ealing, Hammersmith, Fulham, Harrow, Hillington, Hounslow, Kenington and Chelsea. They are separated to smaller areas in order to be easily managed and supervised. The postcodes of the West London part starts from W1 to W14.
The London borough of Brent has many parks and open green spaces to spent some time outside. All of them has its history and present interesting activities.
The Roe Green park has its name from the roe deer that used to be easily found there until the Medieval period around the Roe Green House that is now Roe Green Village.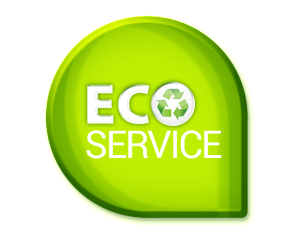 The Queen's park named to honour Queen Victoria is also near. It is located on the boundary between the two boroughs Brent and Westminster which is part of the Central London Area.
The City of London Corporation now manages the 30 acres of green areas. The park includes ornamental garden, a paddling pool and animal farm at the children's playground, tennis courts and a coffee shop. The Queen's park is a host of two annual local festivals. The first one is held in September and is named Queens Parks Day. Its organization includes various entertainments like acrobatics and life music. The second one is a book festival and gives a field of local and international writers in May.
Business Information
Business Name

Hire House Cleaners London

Office Address

4th Floor, 100 Leman St

,

London

,

E1 8EU

Official Web Address

https://www.hirehousecleaner.co.uk/

Opening Hours
Founding date
Currency Accepted
Payment Methods

Cash, Credit Card, Bank Transfer, PayPal, Google Checkout, Visa, Master Card