House Cleaner South East London
Whether you are one of those people who find comfort in the saying "Come spring, will I clean my home" or one of the other more anxious kind "Wish I had time to take care of my home and put it in order" the underlying factor for your misery is obvious: lack of time. Well, you don't need to worry about that anymore. With our affordable services in South East London, anyone can hire a personal house clean or purchase a more comprehensive cleaning service.
What's house cleaning? A tedious task that have you grind throughout the daily chores until you're exhausted and go to bed weary to begin another week of moil and toil at work without having had the rest you wanted to during the weekend. Well, that's no longer a necessity as you can resort to our services.
We're highly flexible in terms of work hours and price tag. Our slogan is "Help as many as you can", thus our services come in customizable packages. You need help with the dishes, laundry and someone to dust off your shelves and furniture – call us, and we'll send someone down to your property. As you'll make sure our professionals work in a prompt and efficient manner and in time you may even stop noticing them in your house as they'll go about their business without getting in your way. We can promise you will be left pleasantly surprised and see for yourself how handy our services in South East London may come in.
The more comprehensive cleaning services are oven cleaning, windows cleaning, one-off-cleaning. As the name suggests, one-off cleaning is a thorough process wherein we treat your household from the ground floor to the ceiling and everything in-between with extreme care. We have an ongoing policy to use eco-friendly cleaning materials and our detergents are usually provided by top shelf manufacturers. Our staff operates top-of-the-range equipment that's been provided according to the particular needs of your house or apartment. Every nook and cranny will shine like new, and even the least accessible place of your living space will be given a comprehensive cleaning.
We work according to a working schedule appointed by you and this schedule may be changed according to your particular needs. It all stems from the great flexibility of our staff and highly customizable services we offer.
Customers' Opinions:
Charlotte Connor says:
The Great Cleaning Team. Guys, you've helped me a lot and I will never forget your service. You are really good at Cleaning Service and that is great that you provide a 48 hours guarantee , however there is no need. I have received my deposit back, my landlord was happy and everything is thanks to you. Great job Guys.
Mia Slater says:
This was a very good service. Thanks to you ,the new tetans can start living immediately in the house, I really appreciate your help. Thank you.
Mohammed Lees says:
You have cleaned the whole property instead of me. You did it great. All of my rooms were deeply cleaned,the carpet was professional cleaned and everything looks great.
About South East London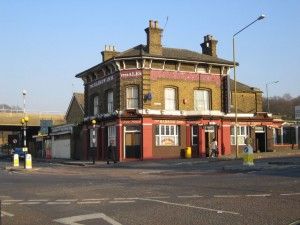 South East London area includes five boroughs which are Bexley, Bromley, Greenwich, Lewisham and Southwark. They are divided as well into smaller parts with their own postcodes to be easier for managing. Undoubtedly the most famous area in this part of the city is Greenwich and its Royal Observatory, founded in 1675 by Charles the Second. Near the Observatory are placed the National Maritime Museum and the Queen's House. In 2012 the three buildings became a part of the Royal Museums Greenwich. The English maritime heritage and its importance to the world's trade are honored in the National Maritime Museum. The exhibits include early plans for the Rotherhithe Tunnel and remains of a Zeppelin shot down over the river Thames back in 1916.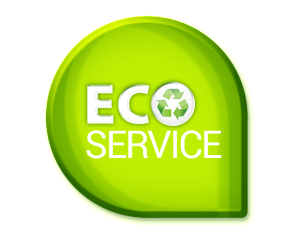 Very serious topics are covered by one of the museum's galleries. Your Ocean Gallery reveals the current issues that affect marine conservation such as over- fishing, pollution and global warming. The observatory features six astronomy galleries and working horology center. The Time Galleries are drawing a map of the constant striving of the humanity, presented by astronomers and horologists, to pin down the elusive concept of time. The Peter Harrison Planetarium is open to the public with its 120 seats and presents a tour through the night sky with an astronomer of the Royal Observatory. Interesting exhibit is the 4.5 billion year old meteorite. As a part of the Observatory is a bronze cone tilted at 51.5 degrees latitude of Greenwich that points to the North Star.
Business Information
Business Name

Hire House Cleaners London

Office Address

4th Floor, 100 Leman St

,

London

,

E1 8EU

Official Web Address

https://www.hirehousecleaner.co.uk/

Opening Hours
Founding date
Currency Accepted
Payment Methods

Cash, Credit Card, Bank Transfer, PayPal, Google Checkout, Visa, Master Card