House Cleaner North West London
House cleaning, how boring can it be? Mundane and tedious, we offer to relieve you from the burden of stooping over the sink doing the dishes, mopping the floor or vacuuming the carpets. We don't mind going through your home brandishing a dust brush in one hand and a bucket in the other. In fact it's what we're best at and we enjoy it. So, why not seclude yourself in the living room and do whatever you please while our professionals tiptoe around you with maximum care for your comfort and watchful as to not disrupt your peace.
We achieve great results with minimum effort in a prompt fashion and you save money. Does it get any better? Well, the fact is it does.
Our house cleaning services in North West London come in tailor-made bundles so that we can meet our customers' expectations and budget. Thus they are affordable by people from ranging social backgrounds. Flexible work hours will let you choose when you want your home cleaned be it day or night. Our professionals stand on the ready to answer your call. Whether it's a one-off cleaning you're looking for, or hiring a professional in charge of your home's cleanliness we have everything to offer.
Extensively trained and knowledgeable individuals, our staff have years of experience in the field of cleaning – both home cleaning and commercial cleaning. They have worked in the food industry in charge of food warehouse and restaurant kitchens. We've been able to shift their expertise from commercial cleaning to house cleaning making sure our cleaning materials are eco-friendly, thus stressing greatly on our customers' health.
Everything will be taken care of by us. Dust knickknacks, pictures, vacuum carpets and mop your floor is just the beginning. We'll do everything from the least troublesome chores such as laundry and the dishes to cleaning the dust off your furniture, sanitizing your bathroom and have your kitchen appliances spotless. The result is immaculate home and a healthy place to live and be.
What more is there left to add? Why not resort to a cleaning service and spend your time doing something pleasant, while savouring the thought you have hired cheap and effective professionals in return for which you'll get great results. Our lines are opened 24/7, give our customer support a call and they'll guide you through the rest. Be one of our many happy customers in North West London.
Customers' Opinions:
Katie Foster says:
Brilliant job and fabulous service. In the whole property everything was deeply cleaned
and I am so happy. Thank you.
Oscar Arnold says:
Professional Cleaning, Professional team, Great service and I have no more to say. Thanks to your company.
Laura Thomson says:
I was extremely pleased with your service . The cleaners were on time, did a perfect job, all the mess has gone and smelled of flowers. I really appreciate, your service and my landlord was pleasantly surprised.
About North West London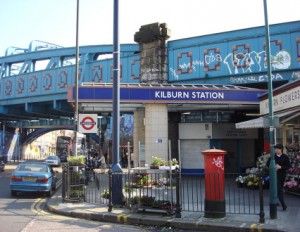 With population of almost 2 million people and wide range of ethnic groups North West London is not short of exotic and unusual places to visit and traditional attractions that are worldwide known.
Beautiful parks and hidden gardens like Fenton House's walled garden, Queen's Park, Golders Hill Park will offer you quality family time of fun and joy. Inhabited with forest animals, these parks have interesting themed areas and great Cafés to read a paper while your children are playing. The first floating restaurant is placed in Regents Park. Feng Shang Princess's Chinese décor will make you believe that you are somewhere in Asia. Perfect spot for romantic dinner with a one of a kind view.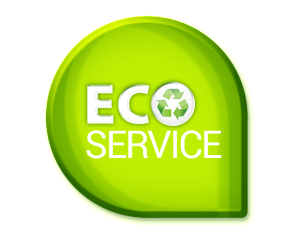 Except the parks, there are many other places and activities you can find entertaining. Madame Tussaud's wax museum is one worldwide known tourist attraction. The wax figures include pop and film stars, historical figures and the museum offers interactive shows as well. London's Library is placed in NW and often interesting events are hosted there so keep your head up. You can take a guided tour and there is a great book shop too.
Up for a picnic, then pack your basket and go to Hampstead Heath's green lung. It provides fine panoramic view, bathing ponds, Café and garden shop. Explore the art exhibited in Kenwood House.
If you are thinking of moving here, NW is experiencing one of the fastest growth rates in London. Having a car in this district is common but don't think that the roads are congestion-free.
Business Information
Business Name

Hire House Cleaners London

Office Address

4th Floor, 100 Leman St

,

London

,

E1 8EU

Official Web Address

https://www.hirehousecleaner.co.uk/

Opening Hours
Founding date
Currency Accepted
Payment Methods

Cash, Credit Card, Bank Transfer, PayPal, Google Checkout, Visa, Master Card