End of Tenancy Cleaners London
If we have to say a few words about our services in the area of end of tenancy cleaning, then they should be the following; we are proud to say that we have more than 10 years of professional cleaning experience behind our backs. This not only gives us confidence but also makes us one of the most preferred cleaning agencies in London when it comes to end of tenancy and professional attitude toward clients. However, it is more than important for you to remember that despite the fact we are that good, our rates are considered to be one of the lowest on the market compared to the quality we offer.
Next thing that should be taken into consideration is how important End of Tenancy cleaning actually is. Nowadays most landlords require a professional job done on their property post-tenancy. This is because the proper condition of the home has to be maintained, in order for new tenants to be able to move in. This is not a job that one should overlook. No matter how hard you try, there is a standard that the state of the property has to cover in order for your deposit to be returned to you.
A big misconception is that if you regularly clean your house well, you would not need to do an End of Tenancy at the end. This is not true. The type of cleaning required when you move out is more of a deep cleaning than a regular cleaning of the premises. There are places one does not really pay attention to in their everyday life that must be taken care of. It can be quite the task for a regular person, let alone doing it on your own. The kitchen and bathroom are the two areas that are most important in the end of tenancy cleaning. No matter how careful you were throughout the years and how often you cleaned them, those places just gather grease, dirt and grime with time. It requires special attention, professional products and a lot of knowledge in order to get rid of those. Here is when we come in. During our long years of experience, we have managed to understand fully what is required for reaching the End of Tenancy Standard. All professionals performing this service pay a lot of attention to details and know exactly how to take on the particular situation.
Here are some of the main things that the End of Tenancy Cleaning service covers:
Bathroom
sink and taps (descaling and disinfecting)
toilet and seat (descaling, washing and disinfecting)
wash basin (washing and polishing)
all tiled surfaces (washing and polishing)
shower head, hose and taps (descaling)
bathtub and drain (cleaning and disinfecting)
floors (vacuuming and mopping)
all glass surfaces and mirrors (cleaning and polishing)
Kitchen
sink and taps (descaling and disinfecting)
stove top and countertop (degreasing and washing)
all surfaces and shelves (degreasing, cleaning and polishing)
kitchen appliances (external cleaning)
cupboards (decluttering and cleaning)
kitchen table and chairs (cleaning, polishing and disinfecting)
floors (vacuuming and mopping)
* If you want to book an internal oven cleaning, it is possible. Please tell your booking agent in advance so our team comes prepared for it. Also if you book refrigerator and freezer internal cleaning, make sure you turn them off at least 48h prior to the cleaning so they can defrost.
Living Room, Bedroom and Hall:
all surfaces (dusting, washing and polishing)
upholstery and carpets (vacuuming)
cupboards (decluttering and cleaning)
shelves and decorations (dusting and cleaning)
all windows,mirrors and glass surfaces (cleaning and polishing)
all light switches, door handles and knobs (disinfecting)
If needed, we also provide deep Carpet Cleaning and Upholstery Cleaning. For more information visit the pages on our website.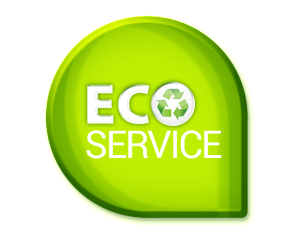 We assure you that all detergents and products used by our staff are completely safe and non-toxic.
We guarantee the satisfaction of your landlord which will result in you receiving your safety deposit back.
Last but not least, one of the best benefits we have is that we work 24/7. Even on holidays we can be easily reached via the phone. Just make that one call and right after we arrange the details of your needs, our mobile teams will be sent at your place so that they can start with the cleaning process immediately.
You can see our End of Tenancy Cleaning prices below
End of Tenancy Cleaning

Studio flat

from £79

One Bedroom Property

from £137

Two Bedroom Property

from £159

Three Bedroom Property

from £181
We are going to answer some of our Frequently Asked Questions
How long will it take?

Depending on the condition and size of the property, it usually takes us between 3 and 6 hours. For bigger properties, make sure there is a 12 hour - availability and access.

Will I receive my deposit back?

Yes. We cover all standards required for receiving your deposit back. This is what we mean by saying that the service is 100% guaranteed.

Do I have to provide anything?

Our cleaners come fully-equipped so you only have to provide access to the premises. Make sure there is electricity and running water at the time of the cleaning.

Do I have to remove my stuff?

Yes. In order for us to clean the whole place properly, we ask you to remove all your personal belongings prior to the service. This way, we can reach all places that need cleaning.
Here is what some of our customers have to say about the service they received
"Fantastic service! My landlord was impressed, even asked me for your number. Thank you so much for everything." - Thomas Saulnier
"I was so stressed with the whole moving out process, I never even thought about booking professional help with my flat. I am so glad my flatmade found you. Everything went smoothly and i am very happy in my new place!" - Daniela Laurente
" I am renting out a few properties. It has always been extremely hard for me to clean after tenants. Getting old did not really help me much. I am grateful for all your help throughout the years. Always punctual, always top quality of cleaning. I definitely recommend it! - David Caddy