Carpet Cleaners London
This is why, if you really want to achieve some result with your carpets and simply do not have the time, you should check out our carpet cleaning offer. Your carpeted surfaces will be cleaned by trained professionals with knowledge and experience, which is the most important thing in this kind of job. They will also use professional products and techniques to provide the best service possible.
It is also very important to pay attention to the type of carpet one is cleaning. Different materials react to certain chemicals and stains in different ways. This is why it is important to have a professional take on the cleaning. Our technicians are well trained and know what is best for the specific type of carpet in hand. We have a variety of products, used for the different types of stains as well. This ensures proper maintenance without any damage. Trust us with your carpets and we will not disappoint you.
When we talk about the process itself it is easy to explain and to follow through. Mainly, the carpets are cleaned in two ways: dry cleaning and steam cleaning.
Steam cleaning is the more often used method. It is extremely efficient and leaves your carpets clean and disinfected at the end. The essence of it is using hot steam (up to 130 degrees) to dissolve the dirt and grime, found in your carpets. Wherever needed, a cleaning solution is used for heavily-stained areas of the carpet.
Here is the whole process in steps:
The team of technicians usually arrive in pairs.
They run multiple tests to determine the type of fibers your carpet has as well as any specific stains that might be found on it.
The whole surface of the carpet is being thoroughly vacuumed in order to get rid of all dust and particles found on it.
Special cleaning solution is sprayed on the more heavily-stained areas of the carpet, depending on the fabric.
The steam cleaning machine is used all over the surface. The hot steam it extracts dissolves all stains and dirt, and disinfects your carpets, killing all bacteria.
The team extracts most of the moisture left in the carpet and deodorizes.
Dry Cleaning is the option we go to when there is a more delicate fabric. It is also used for not so heavily-stained carpets. The process takes longer but the benefit is that you do not have to wait for your carpet to dry after cleaning.
Here are the steps of the Dry Cleaning Method
The technicians arrive and run tests to determine the type of carpet that you have
The whole surface of the carpet is vacuumed carefully to remove all dust and prevent dirt leftovers to later dissolve and cause staining.
Dry Cleaning foam or powder is being used all over the carpeted surface. This product reacts with the oils in the stains, which usually are the component that makes dirt stick to your carpet.
The solution is left on for about 2 hours, depending on the staining of your carpets.
After it has been left on your carpet for a while, a rotary machine with cotton pads soaked in hot water is being used all over the carpet. This helps with dissolving the stains and removing the leftover product.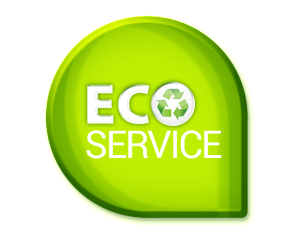 This is the essence of our service and if you are curious and want to know a little bit more about it, or are willing to try it, please contact our assistants.
Often, when it is mentioned, carpet cleaning does not sound like a big deal and everyone neglects it but when you do that, you let dirt build up on your carpets and this makes things more complicated when it comes to cleaning. We have been providing several different cleaning services but it was the carpet cleaning that really made our company popular so you needn't worry about our performance and next time when it comes to wondering how to deal with it, know you have found the proper cleaning service in our firm.
Our professionals will make sure no stains are left on all your carpets and will make your house fresh looking and smelling. They will also advise you on how to maintain your carpets in good condition and will give you a special solution, chosen especially for your type of carpet. This solution will have instructions and you will be able to use it whenever any kind of staining occurs, in order to prevent it from damaging your carpet seriously.
Check out or pricing below or go to our Price Page:
Carpet Cleaning

Armchair

£18

Two seat sofa

£30

Bedroom carpet

£23

Hallway/ landing carpet

£9

Living/ dining room carpet

£26
We are going to answer some of our Frequently Asked Questions
How long do I have to wait for my carpet to dry?

Depending on the type of carpet that you have, usually between 3 and 6 hours. Wool and wool blends take longer.

How often should I clean my carpets?

We recommend deep cleaning of carpets every 10-12 months. If there are children in the house you might want to do that more often. However with proper maintenance you may be able to keep your carpets clean for longer. We suggest you vacuum them weekly and do not attempt any cleaning on your own, in order to avoid permanent staining.

Are all products that you use safe?

Absolutely. We work with top-quality professional products that are very efficient in cleaning dirt and stains while being biodegradable, eco-friendly and absolutely safe for pets and children.

Can you clean all types of carpets?

Yes. Our professional technicians have long experience in the area and we provide them with a wide variety of detergents, covering all fabrics and materials. You can trust them with the most expensive carpets without worrying.
Here is what some of our customers have to say about the service they received
"My carpet has been on the floor of my house since I bought it, maybe even before that. I have been thinking about removing it for many years now but it is a nice carpet. I did some research and I found these guys on google. I am so glad I booked this service. The carpet looks brand new now and I am totally satisfied. Thank you so much for saving me so much effort and money!" - Nick Laurente
"The cleaners came to my house with a couple of big machines, they were extremely nice and professional. Did all the carpets in my 3 bedrooms and 1 living room in less than 5 hours. Very pleasing results, I would totally recommend Hire House Cleaners!" - Marie Lafortune
"Having 2 children makes it very hard to keep the carpets clean. I keep vacuuming and searching for stain-removal solutions at home but it doesn't really do the job. A friend of mine suggested i hire carpet cleaners. I never knew such thing existed! I used this service twice in the past year and i am more than happy with the results every time." - Juliette