After Builders Cleaners London
Our local cleaning company provides after builders cleaning services for your home or commercial space. Once the builders have finished reconstructing your home, you are left in doubt as to whether the picture of an ideal home isn't just a figment of your imagination. Luckily It is not. Unfortunately, it is definitely not an easy task to remove all the dust and industrial waste after the builders, especially on your own. This is where we would like to offer you a solution.
After builders cleaning is a service that may include anything from picking up the heavy building materials to dusting and carpet cleaning. More usually, it's about getting rid of the construction waste left in the wake of the builders. However a mundane task it may seem to you, we strongly recommend you leave it to the professionals. Not only will we deliver a consistent and high quality, but we'll also reshape your dusty, dull-looking rooms into pleasant and beautiful living spaces.
All in all, there isn't a cleaning problem that we can't tackle. We'll tussle with mold, dirt, and fine dust until every room in your house or apartment glimmers again. Your carpets will be vacuumed and floors mopped. We'll not only clean, but also sanitize your home and leave a pleasant-smell that'll persist for days to come without burdening your sense of smell. All of this will be delivered with maximum care for your comfort and health.
After builders cleaning can be quite the task for many reasons. Not only is it time consuming, it also prevents you from enjoying your new space. What is more, the industrial waste and dust left behind cannot be cleaned with regular household equipment. The fine dust and chunks of concrete can take you days to get rid of.
This is why we suggest you give us a call as soon as you know when the particular project will be finished. We provide our technicians with the best equipment on the market. They use special tools and knowledge to make sure no dust and grime is left in your house after they finish.
The After Builders Cleaning service usually consists of
Removing all big industrial waste, concrete pieces and other rubbish that might be found after renovating
Vacuuming all floors and surfaces with a professional industrial vacuum cleaner. This ensures that all fine dust is removed from the premises.
Cleaning all windows and glass surfaces
Dusting and polishing all surfaces
Vacuuming upholstery and carpets (deep cleaning of those might be required, check Carpet Cleaning and Upholstery Cleaning on our website)
Full sanitisation of all doors, door handles and knobs
regular vacuuming of all floors then mopping them
*Keep in mind that the tasks performed during the After Builders Cleaning really depend on the type of renovations you have had done as well as the size and condition of the areas affected by them.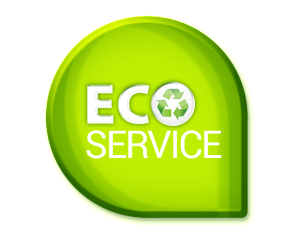 We take on many post-renovation jobs and we also work with several construction companies in order to help them bring their best results forward.
Our company has a longstanding reputation for being environmentally friendly, and in our practice we only use products that are deemed eco-friendly and children safe. This said, we only buy from manufacturers who live up to these standards. The cleaning tools we use are also provided by prominent manufacturers who are well-known in the field of cleaning – both domestic and commercial.
Our staff consists of highly motivated, well-trained individuals who possess the expertise to ensure promptly delivered service in the least possible time. We operate no less than top-of-the-range equipment when cleaning your home.
The chief cause of our success lies in the fact we pander to our customers 'demands readily. By staying close to our clients and maintaining a healthy customer-provider relationship, we manage to figure out what the principal concerns of the people who turn to us are. We use that knowledge to correct ourselves so that we can help and appeal to more people. And judging by the growing number of people who seek our help, we are on the right trail.
We are going to answer some of our Frequently Asked Questions:
Can you come right after my renovations are done?

Absolutely, check with the renovators when they will be done and tell your booking agent in advance. We will make sure to arrive as soon as they are ready so you don't have to waste any time waiting around for your new home to bring you joy.

Do you cover all kinds of places with this service?

Yes. We take on private and commercial customers in such cases. Whether it is your home or office being renovated, we have the right tools and people for the job.

Can you use the equipment I have at home?

After Builders Cleaning is a special kind of cleaning service. It requires professional equipment in order to remove all hazardous waste from your premises. Do not worry about it! Our technicians come prepared with everything.

Do you dispose of my construction waste as well?

Yes, upon request. We usually dispose of all waste and dust that we clean off the premises. However, you can request disposal of the construction waste that you have on hand.
Here is what some of our customers have to say about the service they received
"Very professional and punctual staff. They arrived as soon as my renovations were done. In less than 3 hours, my flat was clean and ready for me to decorate and move in. Amazing job, keep it up guys!" - Joyce Martin
"I would recommend your services to anyone, really. After the reconstructions of my kitchen, I was left quite desperate. Thank you guys for coming in and helping me out. Really appreciate it!" - Charles